http://vimeo.com/24456787
Follow @lokakshema_hari
..
" Must & Worth " - Reading !!!!!
Does this story remind u of the famous quote by Pattinathar ?-- Kadhatra oosiyum varadhu kann kadai vazhikae (Even an Ear Broken needle will not come with you when you die )
"
MUST & WORTH " - READING !!!!!
Once upon a time there was a rich King who had four wives.

He loved the 4th wife the most and adorned her with rich robes and
treated her to the finest of delicacies.
He gave her nothing but the best.

He also loved the 3rd wife very much and was always showing her off to neighboring kingdoms.
However, he feared that one day she would leave him for another.

He also loved his 2nd wife.
She was his confident and was always kind, considerate and patient with him.
Whenever the King faced a problem, he could confide in her, and she would help him get through the difficult times.

The King's 1st wife was a very loyal partner and had made great contributions in maintaining his wealth and kingdom.
However, he did not love the first wife.
Although she loved him deeply, he hardly took notice of her or even fed or clothed her properly!

One day, the King fell ill and he knew his time was short.
He thought of his luxurious life and wondered,
"I now have four wives with me, but when I die, I'll be all alone."
Tweet
free counters
http://www.espnstar.com/live/#.Tzd-J6-iT9o.blogger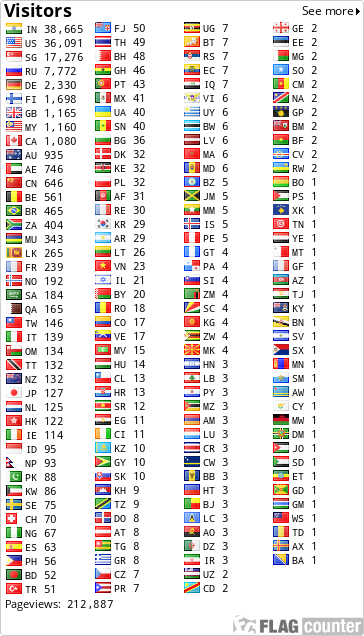 Visit My Website
Subscribe box for your web page Google Groups Subscribe to LOKAKSHEMA TRUST Email: Visit this group Tweet
Click to join lokakshema

Powered by
IP2Location.com
Submit link
http://picasaweb.google.com/lh/photo/60zW28Bt0yMKF4esQAoxlg?feat=directlink
website counter
Inspirational Quotes
Post as thumbnail in MySpace, your blog or website Post in a forum
Search Engine Submission - AddMe
http://www.hindujagruti.org/hinduism/knowledge/category/index.php http://www.hindujagruti.org/hinduism/knowledge/category/shraddha

http://www.p4panorama.com/panosnew/ mookambika_ temple/saraswa.html http://www.stilltasty.com/ http://lokakshema.webduniya.com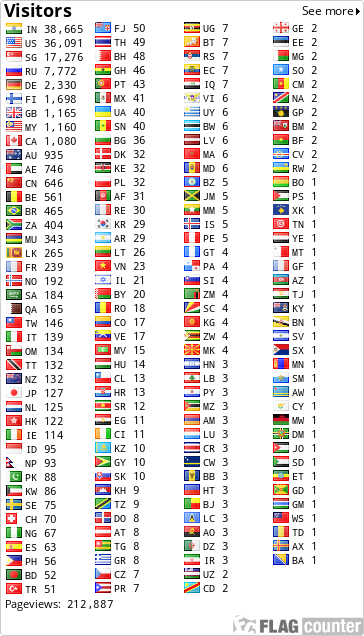 Tweet
Flixxy!
Visit My Website
Subscribe box for your web page Google Groups Subscribe to LOKAKSHEMA TRUST Email: Visit this group
Click to join lokakshema
Submit link http://picasaweb.google.com/lh/photo/60zW28Bt0yMKF4esQAoxlg?feat=directlink
website counter

Inspirational Quotes [URL=http://travel.webshots.com/album/235131548KwTcMk][IMG]http://thumb8.webshots.net/t/20/20/3/19/32/235131932tzJfHq_th.jpg[/IMG][/URL] Embed as slideshow in MySpace, your blog or website Post as thumbnail in MySpace, your blog or website Post in a forum Search Engine Submission - AddMe http://www.hindujagruti.org/hinduism/knowledge/category/index.php http://www.hindujagruti.org/hinduism/knowledge/category/shraddha

http://www.p4panorama.com/panosnew/ mookambika_ temple/saraswa.html http://www.stilltasty.com/ http://lokakshema.webduniya.com Royal National London
http://picasaweb.google.com/lh/photo/60zW28Bt0yMKF4esQAoxlg?feat=directlink
Post as thumbnail in MySpace, your blog or website Post in a forum Search Engine Submission - AddMe Royal National London Follow @lokakshema_hari send email to krishnamurthy.hari@gmail.com