Coconut Oil Touted as Alzheimers Remedy
Tweet
GOWRI KALYANA VAIBHAVAMEVisit this group
Subscribe box for your web page
Tweet to @lokakshema_hari
Subscribe to GOWRI KALYANA VAIBHAVAMEEmail: Visit this group
you may send your horoscopes by post to Kalyana Vaibvhavame, A73, Inder Puri, New Delhi 110012, Indiayour donations and contributions are welcome. Cheque/Demand Draft/Money orders may be sent in favour of Shri K. Hariharan payable at New Delhi. You may contact me at 9868369793.
Follow @lokakshema_hari
Tweet
free counters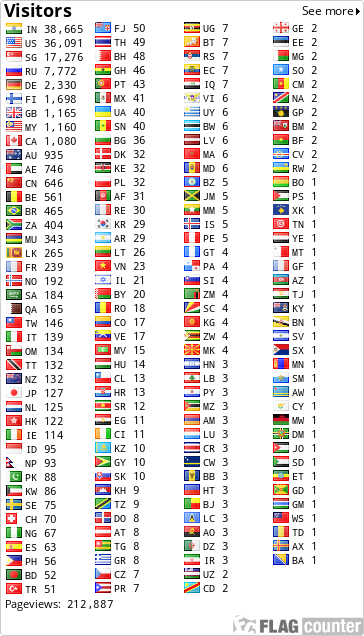 Visit My Website
Subscribe box for your web pageGoogle GroupsSubscribe to LOKAKSHEMA TRUSTEmail:Visit this groupTweet
Click to join lokakshema

Powered by
IP2Location.com
Submit link
http://picasaweb.google.com/lh/photo/60zW28Bt0yMKF4esQAoxlg?feat=directlink
website counter
Inspirational Quotes
Post as thumbnail in MySpace, your blog or websitePost in a forum
Search Engine Submission - AddMe
http://www.hindujagruti.org/hinduism/knowledge/category/index.phphttp://www.hindujagruti.org/hinduism/knowledge/category/shraddha

http://www.p4panorama.com/panosnew/ mookambika_ temple/saraswa.htmlhttp://www.stilltasty.com/http://lokakshema.webduniya.com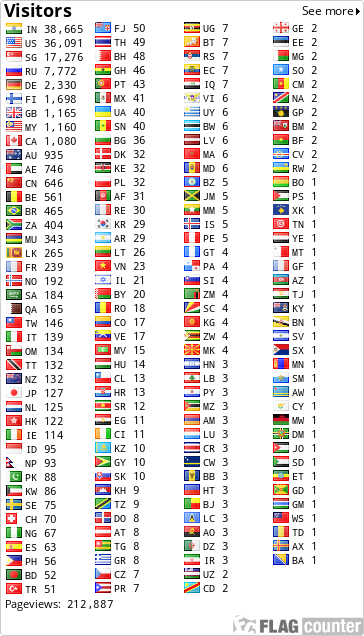 Tweet
Flixxy!
Visit My Website
Subscribe box for your web pageGoogle GroupsSubscribe to LOKAKSHEMA TRUSTEmail:Visit this group
Click to join lokakshema
Submit linkhttp://picasaweb.google.com/lh/photo/60zW28Bt0yMKF4esQAoxlg?feat=directlink
website counter

Inspirational Quotes[URL=http://travel.webshots.com/album/235131548KwTcMk][IMG]http://thumb8.webshots.net/t/20/20/3/19/32/235131932tzJfHq_th.jpg[/IMG][/URL]Embed as slideshow in MySpace, your blog or websitePost as thumbnail in MySpace, your blog or websitePost in a forumSearch Engine Submission - AddMe http://www.hindujagruti.org/hinduism/knowledge/category/index.phphttp://www.hindujagruti.org/hinduism/knowledge/category/shraddha

http://www.p4panorama.com/panosnew/ mookambika_ temple/saraswa.htmlhttp://www.stilltasty.com/http://lokakshema.webduniya.comRoyal National London
http://picasaweb.google.com/lh/photo/60zW28Bt0yMKF4esQAoxlg?feat=directlink
my collection

by harikrishnamurthy[URL=http://travel.webshots.com/album/235131548KwTcMk][IMG]http://thumb8.webshots.net/t/20/20/3/19/32/235131932tzJfHq_th.jpg[/IMG][/URL]Embed as slideshow in MySpace, your blog or websitePost as thumbnail in MySpace, your blog or websitePost in a forumSearch Engine Submission - AddMe Royal National LondonFollow @lokakshema_harisend email to krishnamurthy.hari@gmail.com